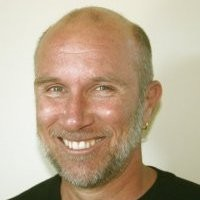 Tom Hogan
Thrillers, Suspense, Mysteries, Literary Fiction
Profession

Partner, Marketing agency
Tom Hogan is an author and screenwriter based in Austin, TX. Left for Alive is his first novel. He is also the screenwriter for The Devil's Breath, a noir thriller set in Auschwitz. It was a finalist at the Napa Valley Film Festival and semi-finalist at the Austin Film Festival.

Tom is also the co-author (with Carol Broadbent) of The Ultimate Startup Guide. The book highlights the lessons Tom and Carol learned as principals at Crowded Ocean, a marketing firm that has launched over 50 Silicon Valley startups. He has also written extensively for travel books, political journals, and Newsweek.
Recommended Featured Books
"If opportunity doesnt knock, build a door"